The City of Moscow Mills would like to present two of its newest police officers to the Community.  Both officers graduated the Police Academy July 16th and will be continuing their education while patrolling the streets for the next 6 months with their respective training officers.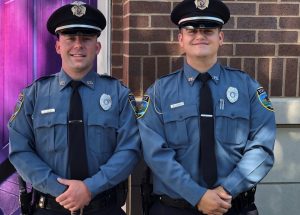 If you see them please welcome (Left to Right) Officer Graves and Officer Porter.
My Sincerest Thanks to these two new Police Officers and all Officers that freely choose this profession to keep the citizens of this nation safe.
Patrick W. Flannigan, Mayor